April 21st, 2014categories: Chico CA Real Estate News
How do you know when you need to offer over the asking price?  Your trusted Realtor can and should advise.   The Sandi Bauman Team has your best interest at heart, and will call it like we see it.  Sometimes you should NOT be offering anywhere near full price, let alone OVER.  Sometimes, it is necessary to make the deal happen.  We'll show you the comps, and provide you with the foundation you need to make an informed decision.
Happy negotiating,
Sandi
Authored by | Discussion: No Comments »
March 2nd, 2014categories: Chico CA Real Estate News
4330 Foothill Boulevard, Oroville CA
This is gorgeous Northern California property with gently rolling hills and a creek running the length of one side. 166 acres are combined in two parcels, just minutes from downtown Oroville in Butte County. An old home site area with mature trees sits atop the land and has 360 degree views of the foothills, Sacramento Valley, Table Mountain, Lake Oroville Dam and the city of Oroville. The access to the property is by paved county maintained Foothill Blvd. The parcel is zoned RR-5 (rural residential 5 acre minimum – check with Butte County Planning for the development potential). The location would make for a BEAUTIFUL winery or micro-brewery. For those who are not interested in developing, the land affords itself to many agricultural opportunities: Olive Orchards; Grape Vineyards; Mandarin and Satsuma Citrus. Turkey, Quail, Deer and many other types of wildlife frequent the land. This would also be an incredible location for a secluded estate.
Call Sandi Bauman 530-864-5407 or Kelly Brown 530-864-0050 for a private tour.
Authored by | Discussion: No Comments »
February 6th, 2014categories: HUD Real Estate Source
Frequently Asked Questions and Answers
HUD Resources
Authored by | Discussion: No Comments »
February 6th, 2014categories: HUD Real Estate Source
California
Owner Occupant Contract Package
Authored by | Discussion: No Comments »
November 10th, 2013categories: Chico Buyers, Uncategorized
A quick shout out to Katie and Doug.
Congratulations on your new Chico home!!
Buyer specialist Tara snapped this pic of your smiling faces…  we're so happy she did.  We LOVE to share that moment of celebration!
Thank you for allowing The Sandi Bauman Team! at Chico Homes to assist you in your purchase!
Authored by | Discussion: No Comments »
September 14th, 2013categories: Uncategorized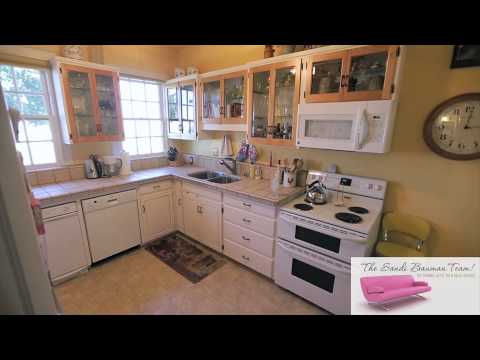 STUNNING HILLTOP LOCATION with panoramic valley and bluff views.
Two homes on one lot!! Situated up against Table Mountain is a beautiful, historic colonial built by San Francisco architect Walter Bliss in 1915. Must see in person to appreciate- too many details to list! Hardwood flooring, claw foot tub, original pedestal sinks, crown molding, unique wood mantle, tons of built-ins, generous dining room, grand entry with the original 1862 Land Grant signed by Abraham Lincoln! 5 bedrooms, 3 1/2 baths per seller. The second residence is a beautifully updated ranch style home with 4 beds, 2 baths, 1800 sqft, 2 car garage and a lovely porch to enjoy the views. Rents for $1100/mo. This gorgeous ranch also includes a hay barn, shop with power, round pen, spring fed water for the homes, many varieties of fruit trees and other outbuildings. This is a very special piece of property with many potential uses. Horses? Livestock? Vineyard? Orchard? B&B? Corporate retreat? Adjacent horse property is also for sale- 1477 Flag Creek.
Message me for more information!
Sandi Bauman
530-864-5407
sandi@sandibauman.com
Authored by | Discussion: No Comments »
August 24th, 2013categories: Chico Buyers, Chico CA Real Estate News
This letter was waiting for me this morning.  It came from a buyer who just closed escrow on her new home.
I am once again reminded how fortunate I am to work with such an amazing, strong group of women.  Our buyer specialists and staff are tireless, strong advocates for our clients.  It is a privilege to be a part of their Team!  Thanks for the exceptional work, ladies.
"Hi Sandi,

It is no surprise that you are the top selling agent for the past year! You have a great team! Tammy and Nicole were so incredibly helpful in seeing me through this sometimes crazy and frequently harrowing loan and purchase. Honestly, I thought it was never going to end with some of the mishaps with the loan company! Tammy was a real pro in every way! She meticulously documented everything! She is very smart that way! Nicole stayed on top of things and the two work so well as a team! Liz diligently sent me clean digital copies of all the documents I needed, which was quite a large number and all the ladies in the office were fabulous, friendly and reassuring!!!

You have a lot to be proud of!!! I have been searching for a year and a half in areas all over Northern California and I spoke with many agents. Tammy and Nicole are by far the most hard-working and consistently POSITIVE!!! What a great asset speaking from the aspect of the bewildered buyer. It took Tammy a very short time to zero in and find what I wanted! I was in a very difficult market with the amount I had to spend (under $100,000)! Yet, I feel that Tammy worked hard and treated me with the same understanding and respect that she would treat the wealthiest of home buyers! Her constant cheerful outlook was so reassuring to me throughout this entire process!!! And as for Nicole, well…. "the apple doesn't fall far from the tree"! She was great!

Please share this information with all those who had a part in the purchase of my home! I don't want to leave anybody out. You guys are certainly the real deal when it comes to being a team! I never saw anything but an extremely competent, highly professional, well oiled machine as far as the teamwork is concerned. All of that was delicately balanced with a warm interest in me as a customer!!!

Thanks for a truly wonderful experience! I will be sharing with others my experience with the Sandi Bauman Team for a very long time to come!

Best Wishes to the Whole Team!!!

Sincerely,

Carolyn Murray"
Authored by | Discussion: No Comments »
August 10th, 2013categories: Chico CA Real Estate Market Stats
By guest writer Tammy Waller, Buyer's Specialist, The Sandi Bauman Team!
There are currently 252 single family residences available for sale within the city of Chico. During the month of July 2013, there were a total of 111 single family residences sold, which is a slight increase from June's number of 93.
The average sales price edged down slightly from June's average of $308,326 to $304,171. When looking at July 2012's average sales price of $261,359 we see an approximate increase of 14% this year. With both interest rates and values increasing-now is a great time to make your dreams of homeownership come true!
Call Tammy today to discuss your housing needs at 530-354-1380.
Authored by | Discussion: No Comments »
July 22nd, 2013categories: Chico CA Real Estate News, Uncategorized
Debra has worked in the real estate and lending industry for over the past 20 years where she has gained the knowledge and experience necessary to close a transaction quickly and efficiently. Dedication to her clients to "Exceed Their Expectations" continues to generate more business, satisfied customers and associates each year.  This has gained her a solid reputation in the realtor community, while maintaining the highest level of integrity and professionalism.
She will carefully listen to your wants and needs. With a thorough interview process she will identify the home you are looking for. Coupled with the latest market technology this helps keep you updated when homes that meet that criteria become available. Debra brings experience to each transaction. Along with this comes peace of mind for her clients, who instantly realize that a competent, highly trained professional is handling their real estate transaction.
Superior Service Delivered by a Qualified Professional
Debra Stickel
Buyer Specialist
Direct (530) 828-4430
Authored by | Discussion: No Comments »
April 8th, 2013categories: Chico CA Real Estate Market Stats, Uncategorized
Chico is showing a 3.3% growth in housing permits.
Read to sell?
Call Sandi Bauman  530-864-540
#1 Top Producing Chico Listing Agent 2010-2103
#1 Top Producing Butte County Selling Agent 2012-2013
Authored by | Discussion: No Comments »